We asked F-List founder, Vick Bain to outline gender inbalance in festival line-ups and explain routes to solutions. Splendid Events' Eddie Barcan also documents his success in achieving balance when programming for Underneath The Stars Festival.
Thank goodness we have a back to normal festival season on the horizon for the summer of 2022.  But what does 'back to normal' actually mean for the thousands of musicians who are being booked to play?  For many musicians it means facing a much more difficult job being booked because of their gender. 
The topic of women playing on festival stages appears to be a perennial issue now, arising early in every New Year with the publication of festival line-ups on social media, about the same time as the emergence of a few hardy snowdrops.  The same scratching of the heads and helpful people making suggestions of a few fantastic female artists or bands they know of that could have been booked to make the line-ups slightly better in terms of gender diversity. 
But it isn't that bad is it?  It depends on where you look.  There are definitely enlightened bookers and promoters out there who either deliberately or subconsciously realise that more diversity = more creativity and have long championed female talent.  But at larger festivals and in certain genres there is definitely progress to be made. 
To set the overall scene what we see are women being almost entirely absent from the headline slots at major festivals. A comprehensive quantitative longitudinal study was conducted in 2017 by the BBC data unit which revealed only 6% of acts were women at over 600 performances at 14 major UK (Download, Reading/Leeds, T in the Park, V Festival, Isle of Wight, Bestival, Latitude, Wireless, Rewind, End of the Road, Cornbury, Boardmasters and Lovebox) festival stages over a 46-year period.  A further 11% were mixed bands of men and women.  The audience size ranges from 15,000 (End of the Road) to Glastonbury (200,000) but most ranged around 50,000. 
For electronic music festivals there is also excellent research by campaigning organisation Female Pressure. For UK festivals specifically, female acts consist of 22% for the period 2017 to 2019 across 25 festivals. 
What we see across all genres is the bigger the festival the fewer the women being booked and female acts are often lower down the bill or not on the main stage.  
Things have started to improve with certain festivals standing out, although it's a mixed picture in certain genres.  In 2019 PRS for Music's M Magazine reported the best five and the worst five UK festivals of that year in terms of women performing with the highest being Latitude at a whopping 40% and the lowest Download at a measly 3%.  And last year analysis was conducted by Protectivity of eight festivals which went ahead in some form, they published results showing Parklife leading the way with 44% of its line up being solo female artists but Wireless and TRNSMT languishing around 11/12% each. 
However, where there is a will there is a way.  Reviewing their three-year analysis Bestival improved their representation by 10% last summer.  Two festivals (Glastonbury and Parklife) which had achieved gender parity in their 2020 line-up announcements with incredible increases of around 20% improvement, but which sadly had to be cancelled because of the pandemic, went slightly backwards with their female representation last summer but were still improvements on 2019.  Let's hope they can bounce back this summer! 
There are numerous reasons why we see low participation for women across the music industry.  In all of this research whether we look at women working in the business, working as producers or women in musicians, they all reveal the same types of barriers, which is the persistence of gendered social roles and stereotypes in our society.  All the research shows music has been very much a man's world for centuries and we are still transitioning out of that but its tendrils still cling on, often unseen. 
This has resulted in a lack of female role models, promoted gendered music genres and gendered instruments (where certain genres of music and instruments are seen as un-feminine and therefore women are dissuaded from participating or playing them) and the motherhood penalty with the consequence being women have primary responsibility for raising children, which is often incompatible with the structures of the music industry; we can particularly see this on the festival circuit which requires musicians to work late nights and be away from home for significant periods of time.  And then we also have unconscious bias.  I think this is a particularly prevalent one especially in male run labels and festivals; they simply haven't realised they haven't signed or booked any women until it is pointed out! 
Also over the years, I have read dozens of interview articles with promoters claiming there aren't any female musicians working in their genres, or with certain instruments.  A lack of supply rather than a lack of demand.  But I know this not to be true.  There are thousands of female musicians out there, keen as mustard to be playing at festivals and live gigs, desperate for experience and to be booked. 
I know this because during lockdown I created a service for all festival promoters to use; The F-List (a directory of approximately 5,000 UK female/nonbinary musicians and bands with women in them).  Anyone can search, free of charge, for musicians in every genre of music and instrument, with every type of musical skill and most have music feeds and other information so you can quickly and easily review dozens of potential acts.  All the musicians who have created a listing want to perform at festivals, that is why they have created their profiles.  Promoters can see if the musician is signed, to which label/publisher, if they have an agent, and how many social media followers they have so they can make a judgement on their commercial potential.  And of course, they can discover unsigned talent too. 
We are working with a number of festivals who have either already been making great strides in this area already or who want to improve their statistics.  One of the festivals that gets the importance of gender balance and is walking the walk, is a small gem in South Yorkshire called Underneath the Stars (5K capacity), programmed by Eddie Barcan, who also programmes the Avalon Stage at Glastonbury. This year Underneath the Stars' bill includes Imelda May, Suzanne Vega, Kate Rusby, The Big Moon, This is the Kit and Billie Marten.
Eddie used to run Cambridge Folk Festival, where he developed a good reputation for booking leading female names, such as Joan Baez, k.d. lang, Emmylou Harris, Lucinda Williams and Joan Armatrading. Folk is a genre which has a greater proportion of successful female artists, so whilst his task was probably easier than for other events, he says it was not without some effort that he was able to achieve 40-50% female balance, often struggling to find those bigger names. Why did it this concern him?
"Folk has a strong sense of social justice and I felt a responsibility to reflect both the community attending the festival, which was pretty much 50/50 gender balanced, as well as the folk community making the music at a grass roots level. It was also in part a reaction against what I'd seen at other events. I felt that there would be an economic and marketing benefit to getting the balance right, though at the most basic level it simply felt like the right thing to do."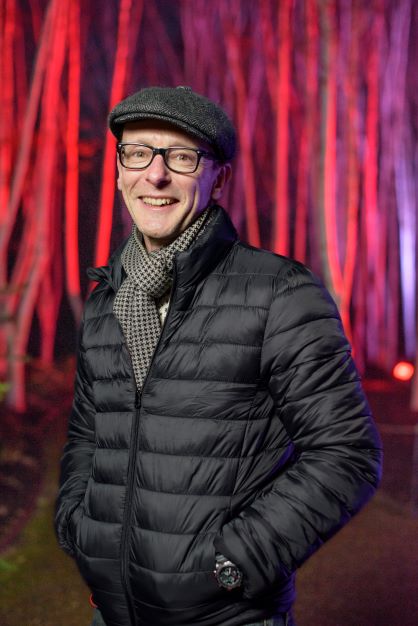 "Underneath the Stars is the festival run by the team behind England's most popular female folk singer, Kate Rusby; a festival headliner in her own right. Kate is the figurehead, though the programming is much wider than folk, reflecting the teams broader music tastes. Its management team is equally split between the genders, though the drive for an artistic gender balance has come from Eddie himself. "I felt it important that, particularly as the festival has a woman fronting it, we set a positive example for what can be achieved within programming."
"Underneath the Stars has previously achieved a gender balance, but for the first time this year has an all-female headline bill, as well as a very strong female presence below this. This wasn't the initial intention though. "We deliberately had female headliners for two of the three days, so that we didn't have more male than female ones. I was then offered a third female headliner, which was the also the best option available. I remember thinking – most festivals wouldn't worry that they have all men and would be able to justify it in some way, so why should I think twice about all female?" 
Eddie includes in all his correspondence to agents that he his specifically looking for female artists, and cites this as one of way he's received more options. However, this isn't the solution to the problem. "I now to tend to be offered many more female names, but often these are less popular or emerging names and filling late night slots at Glastonbury is still a struggle. At times I've only received female suggestions, as if I only book female names, whereas what I really want to achieve is a fair balance right across the line-up. Ironically, I am currently short of male options for Underneath the Stars, which is a first".
"I first came across The F-List in an interview for Radio 4. I got in contact because I wanted them to know that I cared about the issues they raised, and also because I was looking for suggestions to finish off my programming. Vick sent me a number of ideas and her enthusiasm and support inspired me further. Vick and The F-List deserve a round of applause for championing female artists and going the extra mile to support programmers".   
I'm not aware of any other festival this summer – so far – which has all female headliners and one day hope that this feat will be unremarkable and that fairly balanced bills will be the norm.  Underneath the Stars is an example of the best of the UK's boutique festivals; a beautiful environment, family friendly, and with a focus on music and arts. These types of festivals are fundamental for the artistic development of musicians, serving as development platforms for the larger festivals and for artists who prefer to play to more intimate crowds.  Every festival of all sizes and genres plays its part in the eco-system of the music industry and I hope soon the statistics, the campaigning, the female musicians talking about their experiences and the barriers they have faced and tools from organisations such as The F-List, will have all had a positive impact on the diversity of all of our festival stages. "