That single use plastic bottle that ends up in landfill, that'll be microplastic eventually. Pop it in the recycling and it might get turned into something reusable, but that'll be microplastic eventually. Use plastic glitter and you've introduced microplastic pollution straight away; use it on a greenfield site and you've probably added it straight into the food chain. Not a good look.
Of course, glitter only accounts for a fraction of one percent of the overall plastics pollution problem but that's no reason to do nothing. Enter Bioglitter™, whose developers won't be selling product on your site any time soon, but their trusted resellers will. All you have to do is look out for the logo and simply demand it.
Bioglitter™ is the world's only independently certified freshwater biodegradable glitter brand, developed by British company Ronald Britton Ltd. Their network of trusted resellers are the only organisations that have permission to display Bioglitter™ logos on their products.
To ensure customers have access to a full range of dazzling effects, the newly launched Bioglitter™ HOLO, is another world firstas the only certified freshwater biodegradable holographic effect glitter product.
Since the launch of the ground-breaking and multi award-winning Cosmetic Bioglitter™ SPARKLE in 2016, Ronald Britton has continued to lead the glitter industry with a succession of new Bioglitter™ ranges and multiple upgrades on its ongoing journey to optimise the Bioglitter™ product offering.
Stephen Cotton, Commercial Director, said "Bioglitter™ Holo completes the trio of glitter effects; Metallic – Bioglitter™ SPARKLE, Opalescent – Bioglitter™ PURE, and finally Holographic – Bioglitter™ HOLO. Holographic is a very popular effect, it's the one that everyone has been asking for."
The new Bioglitter™ HOLO products exhibit a spectacular holographic effect, splitting light into its individual component parts resulting in a brilliant rainbow effect. In non-diffuse direct light, for example, sunshine or LED lights, these products really excel, producing an eye-catching kaleidoscope of dazzling colour. Bioglitter™ HOLO comprises of two sub ranges: Cosmetic – for leave-on and rinse-off cosmetic applications, and Deco – for coating, printing, art & craft, and other non-cosmetic applications.
Bioglitter™ HOLO range joins the list of TÜV Austria 'OK biodegradable WATER' certified products offered by Ronald Britton. A level of certification considered the highest of its kind in the world. The biodegradability tests at the heart of this certification are also specified by the European Chemicals Agency (ECHA) in its proposed EU Microplastic legislation due to be published in 2022. These tests are used to determine whether or not a polymeric material is considered a microplastic.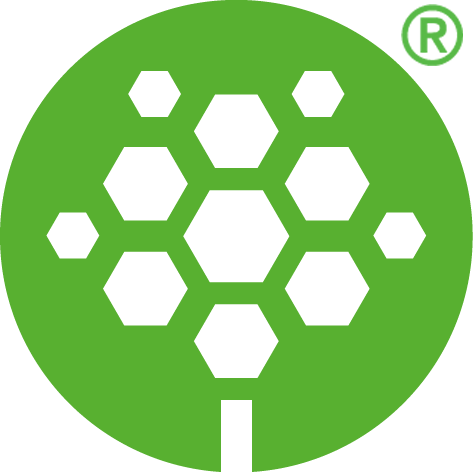 Andrew Thompson, Technical Director at Ronald Britton, said "Being able to differentiate Bioglitter™ from other glitter is becoming increasingly important for manufacturers as customers become more aware of the environmental impacts of 'traditional' glitter. And we're proud to offer all our customers that peace of mind when they see the Ronald Britton's registered Bioglitter™ logos on products made with Bioglitter™ which is now common on the high street and with big brands.
"Developing Bioglitter™ HOLO has been the most challenging product development yet, almost four years in the making. Needless to say, we're delighted with what we have achieved."