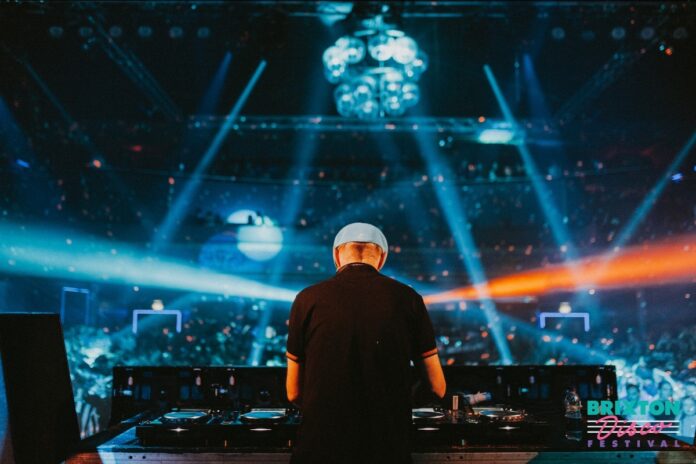 Glitter balls at the ready, London's biggest celebration of disco, Brixton Disco Festival, returns following a 2-day sold-out festival in 2021
The multi-venue disco extravaganza in the venues surrounding Brixton's iconic Windrush Square welcomes legendary French drummer, producer and composer Cerrone for a live headline show, on Saturday 30 April. 
In addition, guests can expect to enjoy an all-star lineup of homegrown disco talent that includes the eclectic Mr Scruff with his playful, groove-heavy mixture of house, disco, jazz, and breaks, who goes B2B with Classic Album Sundays founder and DJ Colleen 'Cosmo' Murphy, alongside house producer and DJ Dave Lee ZR, and crowd favourites The Shapeshifters, with Teni Tinks and Obi Franky.
Also performing is one of the most important figures on the UK dance scene, Greg Wilson, alongside the inimitable DJ Paulette. For nearly three decades and over three countries, Paulette has held residencies at some of the most prestigious clubs and best parties in the world, including the Hacienda, The Ministry of Sound, and Queen Club Paris.
This year's festival also includes a screening of the award-winning, quintessential documentary on the New York ballroom scene's 1980s–1990s heyday, Paris is Burning at Brixton's Ritzy cinema, with a Q&A hosted by 'Black and Gay, Back in the Day', a digital community archive honouring & remembering Black queer life in Britain, as it was. Black and Gay, Back in the Day co-creator Marc Thompson will also be hosting a very special virtual Q&A with director Jennie Livingston to discuss the film's legacy & more.
Over at Brixton Village, revellers can expect a vibrant hub of diverse food and drink offerings, such as Rudie's Jerk Shack, Taproom, Fish, Wings & Tings, The Joint, and The Natural Bar Company, amongst others.
Positioned in the heart of South London, the event celebrates over 40 years of Disco, with live music, DJs, screenings, talks, food & drink in the venues surrounding Brixton's iconic Windrush Square – Electric Brixton, POW Club, The Ritzy Picturehouse, and Brixton Village. After three sold-out events in 2018, 2019, and 2021, Brixton Disco Festival's fourth edition promises to be another thrilling instalment.