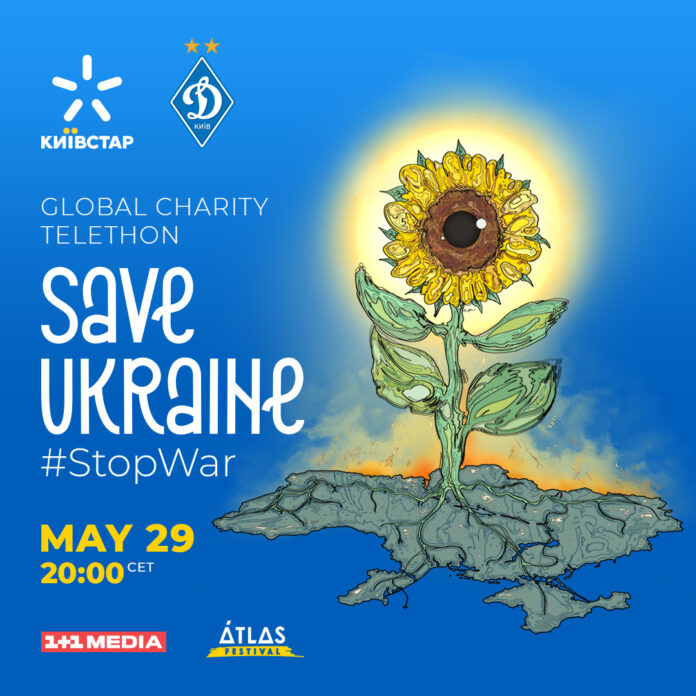 On Sunday, May 29, at 20:00 CET the second charity telethon Save Ukraine — #StopWar will start
simultaneously in the capital cities of Germany and Ukraine. The purpose of the event is to draw the
attention of the world community to the dramatic events taking place in Ukraine and to raise funds for the purchase of medical equipment for healthcare institutions that provide medical assistance to the wounded and injured, including the purchase of surgical C-arm X-ray machines.
The fundraising will be conducted through the United24 global initiative. All donations will be automatically transferred to the accounts of the National Bank of Ukraine, assigned to the Ministry of Health of Ukraine.
Doctor Yuriy Hrushka from the Chuhuiv central hospital in Kharkiv oblast explained why Ukrainian medics
require these devices especially in the war time.

"Our hospital is in the first line. We mostly accept patients with gun-shot wounds, both soldiers and civilians.These devices would help us to quickly remove the life-threatening foreign bodies that could lead to further complications and that could not be seen, visually examining the wound", – the doctor explains.
According to the surgeon, hospitals require these devices to help the wounded and to save lives because
many people are arriving at hospitals with shrapnel wounds.

The aim of the TV-marathon is to purchase devices for hospitals in the 12 regions closest to the war zone.
The cost of one device is about 100 thousand, the aim is to supply 19. Symbolically, the event will take place on on May 29 — the Day of Kyiv, and will be dedicated to the brave Ukrainian resistance during the three months of indomitable struggle against the Russian Federation.

Artists will perform live from Berlin on a stage located near the brandenburg gate. Among the participants will be Kadebostany, Okean Elzy, Tina Karol, The Hardkiss, MONATIK, Beissoul & Einius, alyona alyona, Melovin and many others.
Eurovision winners, Kalush Orchestra, who astonished the entire world with the song "Stefania" and brought Ukraine such an important victory on the cultural front will be the special
guests.

During the two-hour broadcast which will be rebroadcasted by TV channels in around 20 countries in Europe and around the world, as well as on streaming platforms and social media, political leaders, musicians, artists, public activists, actors, athletes, volunteers from all over the globe will communicate with the audience calling for support to Ukraine. On the occasion of the event, Ukrainians and local
residents in many countries around the world will gather to watch the TV marathon.

The broadcast will be available for viewers from all over the world on the YouTube channels of 1+1 and and many national broadcast channels.

The first telethon Save Ukraine — #StopWar took place on March 27 in Warsaw, raising more than EUR 1.2m to solve the most acute humanitarian problems caused by the war of the Russian Federation in Ukraine.