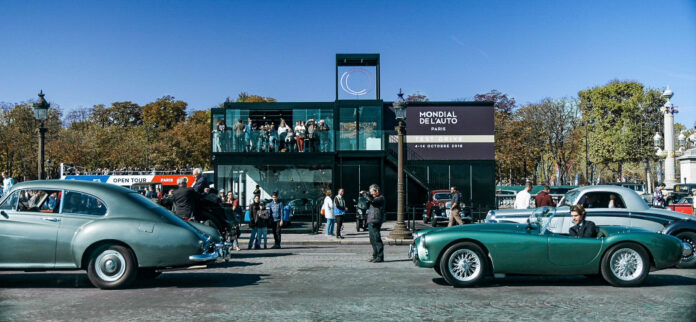 Star Live has announced that it is the exclusive UK distributor for Viewbox – the highly
versatile, aesthetically advanced, innovative modular structure.

Viewbox is modular 15m2 metal structure that includes ceiling, flooring, walls, doors and lights.
It gives you the opportunity to create your very own space, from hospitality venues and brand
activations to pop-up restaurants, retail units and media studios. Viewbox has been
successfully used by some of the world's leading brands and organisations such as Porsche,
Mastercard, Ferrari, Mercedes-Benz, Fendi, Huawei, Microsoft, Samsung and Canada Goose.

Viewbox units have a range of design features all tailored towards creating the ultimate
modular solution:
Flexible: Multiple configurations (including two-storey structures) available dependant on
project requirements
Speed: Quick to deploy; the structure is easily mounted, dismounted and transported
Sustainable: Very sustainable solution with all parts designed for repetitive long-term use
and at end-of-life are over 90% recyclable
Customisable: Interchangeable windows, walls and doors. Roof terraces, handrails, HVAC,
alternative lighting and flooring all available
Safe: Designed for minimal on-site work. Provided with all H&S documentation,
including RAMS and structural calculations
Branding: Viewbox is a blank canvas with multiple branding options. Branding can be
applied internally and externally
Commercial: Added flexibility via rental and purchase options

This summer will see Star Live utilise Viewbox units as VIP hospitality suites at BST Hyde Park
(for client AEG), an innovative brand activation for American Express (with client Momentum
Worldwide), and temporary media studios for the Platinum Jubilee celebrations for HM Queen
Elizabeth II (for government client the DCMS). Very positive feedback has been received from
the BBC who are also looking to utilise Viewbox units at Birmingham 2022 Commonwealth
Games this summer.

Simon Broyd, Star Live's Chief Commercial Officer comments: "We are very excited about
Viewbox as the product works in each one of the four pillar Star Live focuses on: Design & Build,
Sport, Entertainment and Brands. As will be demonstrated this summer Viewbox can be successfully
used as brand activations, media studios, hospitality structures and pop-up retail units to name a
few applications. Viewbox is the ideal modular structure to sit alongside our existing aluminium and
steel-framed solutions."

To find out more about Star Live's flexible Viewbox structures get in touch with Star Live's
Business Development Director James Anderson at j.anderson@stargrouplive.com or
alternatively please visit www.viewbox.live