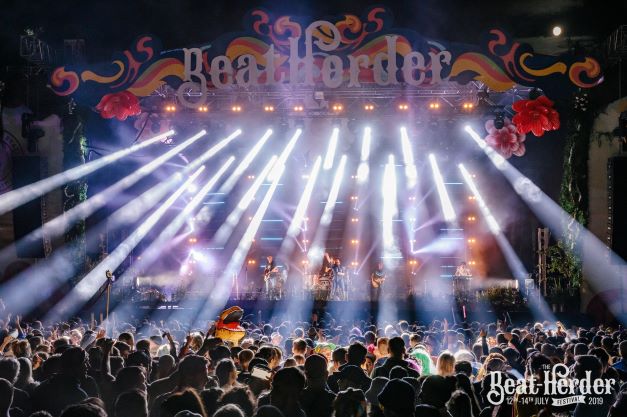 Beat-Herder Festival has sold out for the fifteenth consecutive year. 
After a tough two-year hiatus, with heart-breaking beck-to-back postponements, the festival is back for its very first four-day event (14-17 July) celebrating its 15th birthday with Niles Rodgers & CHIC, Hot Chip, The Wailers and many more, at its scenic spot in the Ribble Valley, Lancashire. 
Co-founder Nick Chambers says:
"We're thrilled that Beat Herder has sold out again, that's EVERY year now, which is amazing. It's not only a credit to the festival itself, being fully independent and famed for the electric atmosphere and the attention to detail throughout, it's also the artists, the individual twenty-four venues and all the insane creations and crew that make Beat-Herder so special.
Of course, we are blessed to have such a loyal family of followers who make the weekend what it is, they make the whole place their home, their town, for the weekend.
UK festivals are the heart of British culture, I think we do it best and I hope that us selling out is a positive sign for many others in what has been a very tough year for everyone, not just the festival industry, but for people too. We're all human and the pilgrimage of 'gathering' seems as old as time and as natural as anything. We've all been longing for this and I, like everyone, just can't wait! This is what we do and this is what we love.
I hope people across the country can return to their local festivals and not just support them but really enjoy them, because I'm pretty sure we all were back in 2019 before the covid break, and after so long apart I hope we haven't forgotten the magic of being together."