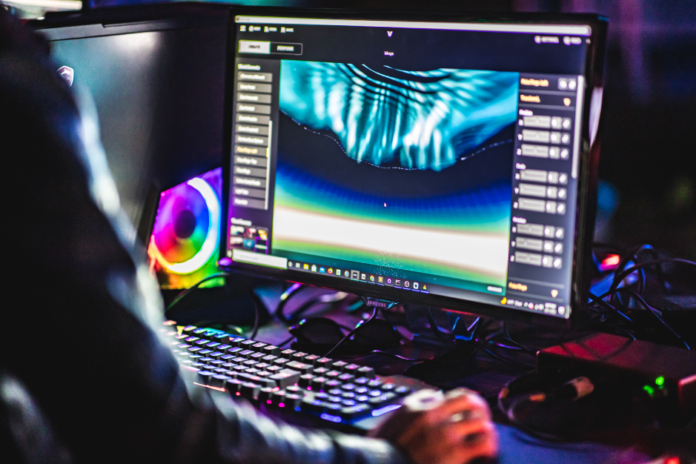 Free, self-service XR creation platform Volta XR is to play a vital role in heightening the experience of many festival goers at this year's Glastonbury. Already being used by artists such as Imogen Heap, DJ Yoda, Maceo Plex, The Blessed Madonna and more, this year the game-changing technology will be front-and-centre at the Gas Tower, Shangri-La as well as on the Greenpeace stage with the HE.SHE.THEY party. It will offer immersive visuals for a handful of artists including Bonobo, TSHA and Jamie Jones.
Volta has previously been highlighted as One of TIME Magazine's Best Inventions of 2021 and has been enabling creators to broadcast 'metaverse-reaching' immersive experiences. The innovative platform means live streaming artists can employ any audio source from desktop audio to MIDI controllers and DAWS like Ableton to automate various visual effects in sync with their music in real time.
The Gas Tower at Shangri-La is considered to be one of Glastonbury's most iconic after-hours venues. It's a place where technology and art, activism and education all come together in collaborative fashion to offer a glimpse of the future. Volta XR are amongst a world class list of VJ and AV artists including Chinese icon Ai Weiwei. The technology will also be used at ​​the Greenpeace stage with international house and techno party series HE.SHE.THEY.
Artists confirmed to be using Volta XR throughout Glastonbury include Bonobo, Jamie Jones, Grove, Potter Payper, TSHA and Fumez The Engineer.
Volta will also be powering the visuals for Greenpeace's iconic "rave tree" as part of He.She.They's takeover on Friday evening. Artists in question are: Elkka, Syreeta, Chloe Caillet and Maze & Masters!