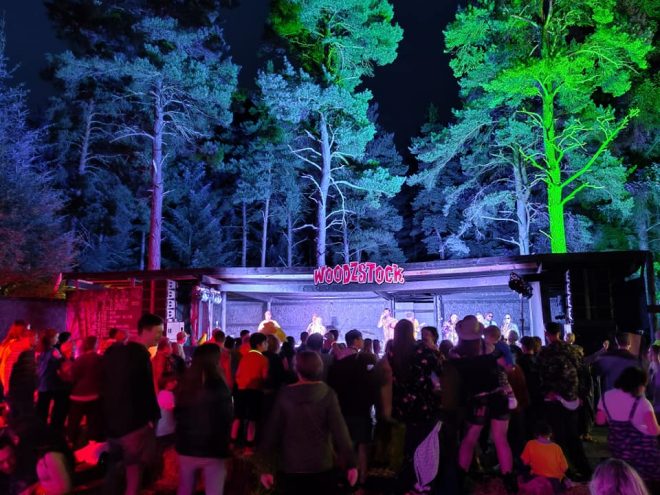 A music charity created to improve access to the music industry for young people in the Highlands and Islands has announced its sponsorship of a stage at the growing music festival, Woodzstock, held in the Woodside of Drumnamerg at the heart of the Black Isle.
The move will see several young singer-songwriters win opportunities to perform live at the festival which will be held on the 18th June 2022 and is headlined by chart topping singer songwriter, Sandi Thom.
The Liam Colgan Music Fund (LCMF), set up in memory of a young Inverness musician who tragically lost his life in Hamburg in 2018, aims to provide better access and progress for young people looking to pursue careers in the music industry.
The LCMF is sponsoring the Liam Colgan Haybarn Stage at this year's festival, which is now in its fifth year.
Vice-Chair of the LCMF, Fiona Sellar, said: "We are really excited about this partnership with Woodzstock which enables support for local groups and artists to appear at this year's event. It's a wonderful location for a small festival and we are delighted that as a result of our involvement with the organisers, several of the finalists in our Young Songwriter 2021 Award will each get the opportunity to play a short set in front of a live audience, providing them with valuable performance experience.
"Sponsoring a festival like this is an ideal opportunity for us to create access to the music industry and for young people to progress and accomplish some of their career goals."
Festival founder and creator, Dave Elliot, said: "This is the feel-good festival in a forest that brings people together to enjoy good company, great live music and delicious local food and drink. It's a fun-filled event in a fantastic location that proves that small can be beautiful and we're delighted that the Liam Colgan Music Fund has agreed to sponsor one of our two stages."
Headlining this year's event is Scottish Platinum singer-songwriter and multi-instrumentalist, Sandi Thom, whose debut single "I Wish I Was a Punk Rocker", topped the UK charts in June 2006.
Other performers include: Goldie Lookin Chain (GLC); The Complete Stone Roses; Martin Stephenson; The Black Isle Peas; Forgetting The Future; Ashley & The Cosmonauts; The Whiskys; Amy Papiransky; The Vandal; and Dr. Wook