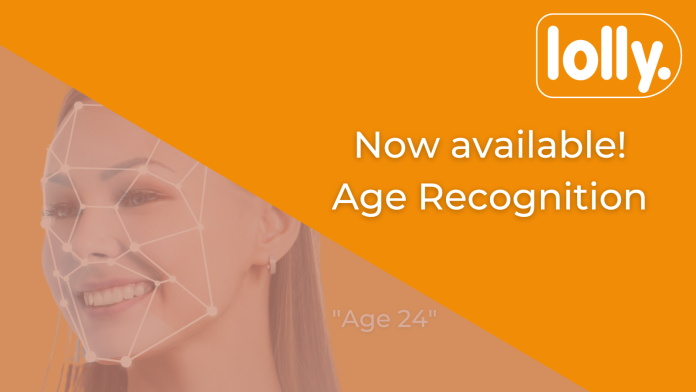 Lolly, the hospitality technology specialist, has launched a new facial recognition system – LollyVerify, which helps hospitality providers automate the process of verifying a customer's age.
LollyVerify will confirm the age of an individual who purchases a product that has been flagged as age-restricted (for example: alcohol), within the Lolly database. The system is built using an age estimation algorithm. The camera activates and reviews the age of the customer wishing to make the purchase. There is no picture taken, but instead, the software simply compares digital face markers to ascertain the age of the purchaser** and prompts the server with a 'please verify age' message, if they are potentially below the age required.
Peter Moore, CEO at Lolly, said: "With a requirement in hospitality to check the age of a customer buying age-restricted items, LollyVerify will make the whole process much faster and easier. And – more importantly – it will ensure it happens every time.
"We are focused on improving the customer's digital journey in hospitality and automating processes wherever possible. The future of hospitality will be centred around AI and machine learning, and increasingly we are seeing these being integrated into mainstream products. We'll continue to evolve at Lolly to meet the demands of the customer – bringing exciting products such as LollyVerify into our digital suite."