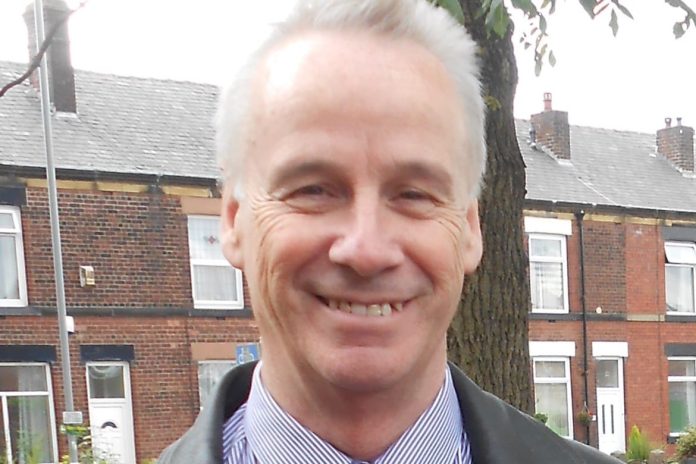 We're saddened to hear that author and journalist, Colin Irwin, died suddenly on 4th November. A reguular interviewer of stars at Association of Festival Organiser (AFO) Conferences, their General Secretary, Steve Heap writes:
"…the guest could be a Parrot!
I am saddened to hear of the passing of my good friend Colin Irwin.
I first noticed Colin in the late' 60's and through the '70's. I was trying to make a career out of music performance and promotion, whilst Colin was a journalist with a firm eye on the English Folk scene.
If your show was reviewed by Colin Irwin, you knew you had arrived.  His career in music journalism was outstanding with many significant firsts and national press articles.  In particular his in-depth reports, investigations, and support for both established and up coming folk /roots and acoustic music in such mags as fROOTS were landmarks and pointed the way for many a musician.
He would say he was only observing, but in fact he was, in so many cases, guiding.  Colin had many other strings to his bow.  He was a published author, a humanist celebrant and of course a husband and father.
When AFO Conference needed an "interviewer of stars" for a focused look at a career, Colin was the man to invite, and he readily accepted.  Then for many years interviewed, on stage at AFO Conferences, such luminaries as Tom Robinson, Andy Kershaw (twice), Martin Simpson, Steve Harley, and many more.  I sometimes struggled to find the right performer for him to talk with, but we agreed he could get a good interview from a parrot.  We never had to, but I think he was right.
At this year's Conference I was planning a surprise guest for his 1 hour slot.  Colin would start the interview by inviting Simon Care on stage, however after an opening question the tables were to turn, and Simon would interview COLIN.  Sadly, Colin passed away suddenly on the evening of 3rd November 2022.
Personally, I will miss the support he has been giving me in the last few years whilst I write my own memoirs.  He has readily given his advice and guidance to my amateur writings as I scribbled my notes for his concise editing.
When the book of the life and times of music journalism is written, Colin Irwin will feature prominently.  His big smile, infectious laugh and genuine, gentle, and caring approach to his work will be remembered for many years to come.
The music world and indeed the world in general is a poorer place with the loss of my friend, Colin.