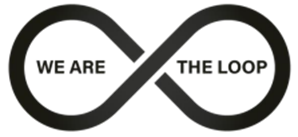 The UK's first and only dedicated drug checking organisation, The Loop, has been granted charity status by the Charity Commission and has welcomed on board the first CEO for a drug checking service in the UK. In order to become a charity, the Charity Commission undertook a comprehensive legal review of The Loop's activities and determined that drug checking is a legal and charitable activity in the UK. This provides the charity with an excellent platform to develop its services, to reach more individuals and more opportunities to secure further funding to do so.
The appointment of Katy Porter as the new CEO, as well as the addition of a full-time  administrator, Ursh Skeet, is a significant step for The Loop. Katy is a highly experienced senior manager in health care and Trustee/Vice Chair for youth homeless charity, Depaul  UK. Katy has brought with her a wealth of experience and will be forging an exciting path for  The Loop via a generous grant from the independent grant giving trust, The Tudor Trust.
'It is an amazing time to join The Loop; all the continued energy and commitment of so many  over the past 10 years has enabled us to get to this next stage in our development. The  recognition and registration as a Charity, will mean that our health services and the  important information we generate through drug checking will now reach more people in  more places across the UK, and greatly assist in reducing drug-related harm. I am excited by  the opportunity to lead such an innovative and important organisation as The Loop'. Katy Porter, CEO, The Loop
For the past 10 years, The Loop has been run as a not-for-profit CIC by it's founder and  director, Professor Fiona Measham, Chair in Criminology at the University of Liverpool. Fiona has become Chair of the Board of Trustees, alongside Darren Knight, Chief Executive  of the HIV charity George House Trust, and Jon Drape, director of festival production  company Engine No. 4, founder of the Festival Safe campaign and patron of Attitude Is  Everything. The Loop will advertise for new trustees at a future date, through charity trustee  and specialist finance channels.
Professor Fiona Measham added: "The Loop is very lucky to have the experience and  skills of Katy to drive the next stage in our development, for what is now very much a full time job. The Board is delighted to have appointed her."
The Loop will continue to expand its provision of drug checking and associated harm  reduction services in nightlife and community hubs across the country as well as training in  drugs awareness, harm reduction and managing issues in night time economy venues.
https://wearetheloop.org/