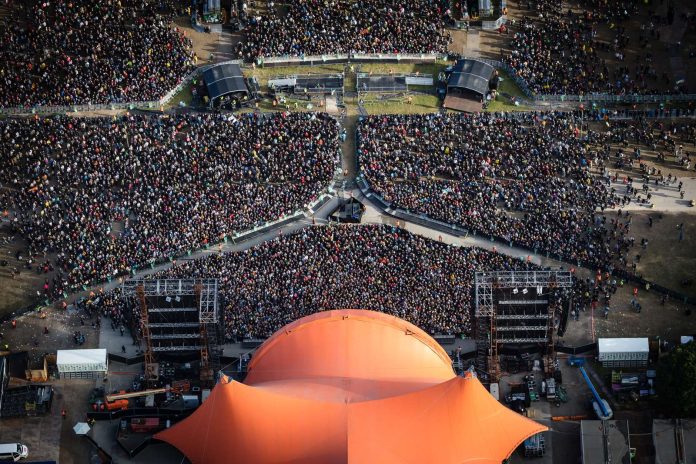 With the 12th edition of the European Festival Awards set to take place on January 18th in Groningen, The Netherlands, the European Festival Awards are proud to announce that this year's Lifetime Achievement Award will go to Roskilde Festival, its full team and volunteers in Denmark. They will receive their award in person at the awards along with all the other winners who will be revealed on the night.
In 2022 Roskilde Festival celebrated the 50th edition of the festival. Since 1971, the Danish non- profit festival has brought together generations of young people around music, art and community. Roskilde Festival is organised by the Roskilde Festival Charity Society and is created by approximately 30'000 volunteers. Every year, about 130'000 participants (volunteers, guests, partners, and media) join the famous 'Orange Feeling' at the 8-day long festival moving into a festival city built on love, non-profit values and sustainability. All profits from the festival are donated to humanitarian, non-profit and cultural work for the benefit of children and young people especially. Over the years, Roskilde Festival has generated approximately EUR 55 million for charity.
"We are very honoured to receive the Lifetime Achievement Award! It particularly pleases us that the jury with this award – that usually goes to individuals – has chosen to highlight the strong community behind Roskilde Festival. Throughout the years, that community has not only created a fantastic and outstanding festival. They have done it to make a difference in the world. This award sees and honours that ambition, and for that we are both proud and grateful.", says Signe Lopdrup, CEO of Roskilde Festival.