With event organisers on a mission to become more sustainable. We asked ID&C and Identilam about the moves they are making to help them reduce their environmental impact while reducing waste going to landfill.  
Elle Smith, head of product marketing begins: "We are not here to greenwash, we know we are in the infancy of our journey, we are so positive about where it will lead to. As part of CCL Industries, we are setting several ambitious waste targets to reduce the impact of our products, including 90% reduction globally in waste to landfill by 2025 and 100% of facilities in North America and Europe becoming net-zero waste to landfill by 2030 
Additionally, identilam and ID&C partnered with Make it Wild to offset the emissions produced in the UK to enable us to make proactive strides towards this.  It was important to us we chose a UK provider. At present we offset 270+ tonnes of carbon per year and are working hard to reduce the amount we create." 
ID&C have also improved their post-event recycling scheme gives customers the opportunity to be even greener. Customers simply opt-in to the scheme, send back used wristbands, lanyards and passes, and let them do the rest. Their remanufacturing partner collates, and sort returned products. The items are then cleaned, shredded, and made into new recycled products.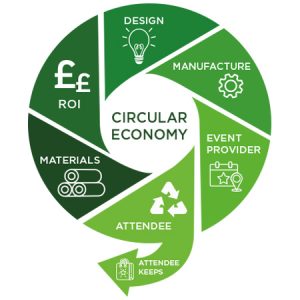 The scheme was rolled out at Event Production Show 2023 at the Excel and saw a 42% OF ACCREDITATION RETURNED TO BINS, this is what organisers, Mash Media had to say:  
"Having chosen ID&C back in 2014 to be our official provider of lanyards for all our events, we couldn't be happier with quality of the product and efficiency of the team. When our contract came up in 2021 and with our company opting for more sustainable solutions, ID&C went above and beyond to help us find both sustainable products but also assist us in the recycle and replenishment of the lanyards facilitating dump-bins for our visitors to leave behind when leaving our events.  
Ordering through ID&C and now Identilam is so easy, I can scroll the range online and buy online, however they also have friendly staff who go above and beyond to talk to you and find the right solution, colour scheme and eco-friendly solutions to match the theme of your event. I would highly recommend." 
As well as product considerations, other business activities have to be looked at, as Smith continues: "ALL our shipments through our partner UPS are now offset. This means that we can offer a completely carbon neutral delivery service on orders.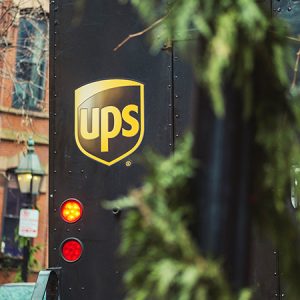 "Although our current efforts allow us to be a carbon neutral company, we know there is more work to be done with more ethical sourcing and production. We are constantly exploring new and efficient ways to help our customers reach their sustainability goals too.  
The long and short is that Eco is no longer the alternative. With our expanding environmental schemes, more ethical sourcing, and our range of eco-friendly products."