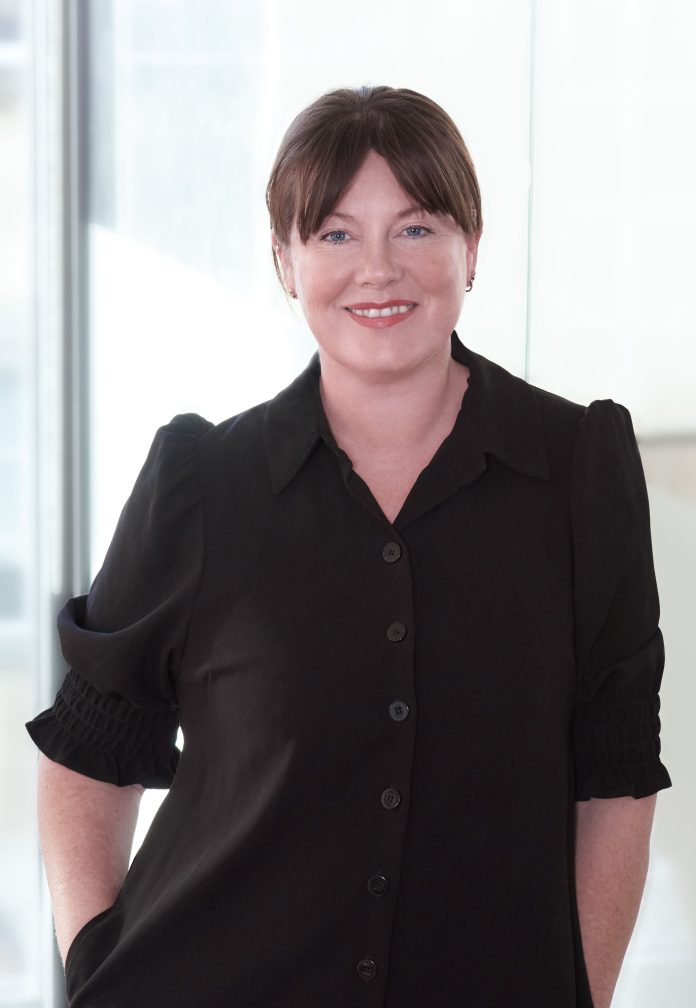 As festival season approaches, organisers, partners and sponsors are looking for new ways to measure the success of the festivalgoer experience and its effect on ROI. Caroline McGuckian, CEO of Meshh, discusses the importance of looking at the bigger picture when it comes to event data, crowd dynamics, and offering value to festival partners.
With an estimated 1,000 events taking place each year, festival season is undoubtedly a major landmark in the UK events calendar. Attendees from a wide range of demographics travel across the country, generating more than £1bn in revenue for the UK economy. With those kinds of numbers, there is plenty of opportunity for brands, sponsors, and rights-holders to increase awareness, generate traffic and bring in sales. For organisers, it presents an opportunity to measure and understand the value of the opportunities they can offer to partners and festivalgoers alike.
Festivals generate high visitor numbers and significantly higher dwell time than other in-person marketing channels, and with that comes the assumption that conversions and sales for partners will automatically follow. Every year organisers, sponsors, and brand marketers alike approach me, trying to understand why the numbers don't add up. They see the high visitor turnout but are not able to correlate that with levels of engagement and sales.
Each time my response never changes, "tell me about your audience".
From the loud and electric energy of music festivals to the comfort of small community-led events, it is well-established that festival-goers are looking for an experience. For festival partners to be able to maximise ROI and make the most out of the opportunity, all parties need to understand not only their direct experience with attendees but also where they fit in the grand scheme of the event.
The moment an attendee arrives at the venue, there is a short window for brands and sponsors to capture their attention and become a part of their experience. This is where spatial data truly starts to matter and where you need to ask yourself,
Where is the target audience coming from? 
Travelling to the site, finding the entrance and making their way through the queues is all part of their festival experience, and this is where understanding how they behave can affect the success of the brand and sponsor part of the experience.
It is, perhaps, a lot less glamorous than the main event; how the attendees behave should influence operational decisions, and they are the first step in deciding how attendees engage with the event, making a huge impact on the success of all parties.
Indoor events are usually grounded by facilities the venue already has built-in, and this creates a clear path for movement. However, with the comparatively greater freedom available to festival organisers, from where your entrances are positioned and toilet placements to brand activations, and concession stands, festivals require conscious decisions to be made that shape how attendees travel around the space. Gathering that information is where techniques such as anonymous, passive data collection on a wide scale can inform these decisions.
Where do they go during the event?
So your attendee has found their parking spot, made it through the queues and security checks, and is now ready to enjoy the day. Great! So, where do they go from here?
Turns out not as far as you would think. Whether it's an assigned seat, a feature stage/area they are excited about, or a spot they have chosen to get the best view, we usually see event attendees orbiting around one space. At larger festivals, this means your attendees may miss out on opportunities to engage with those all-important activations and sponsor areas if the space is not optimised to follow their journey.
By starting to gather data from the moment festivalgoers arrive at the site, organisers can build a real-time understanding of how attendees move around the festival, which areas receive the most foot traffic, how crowds move around the space, and identify areas of congestion and paucity, and identify those marketing sweet spots that are perfect for brand activations, sponsorship opportunities and promotions.
Understanding which areas are the most populated and the relationship between visitors and facilities/attractions, allows organisers to optimise the layout and location of stands, facilities, and activations to work around the attendee experience. Better experience means better engagement, and happier brands, sponsors, and partners.
What are they engaging with? 
Whether you are looking to understand what is succeeding in your own strategies or looking to demonstrate value and ROI to commercial partners, attendance counts and sales totals are only the starting point.
To gather data that is actionable and provide a clear benchmark of success for partners will rest with the quality of time spent will provide you more value than how many opportunities to see were. There are several ways data can be used to understand consumer data, including,
Analysing Audience dwell time with brands and other key areas.
Measuring how many passers-by stopped and engaged.
Identifying the areas where the audience engaged with the most and the least.
Measuring the frequency and the total number of return visits
Conclusion
Where the power of the data truly shines is the ability to build a data set and compare it year on year. Once you've spent a day with your attendees and built an understanding of how they engaged with your festival, you can make changes and repeat the process again and again. With more actionable data comes more opportunities to compare and build performance benchmarks to measure success. This, in turn, provides a solid base for any value proposition when speaking to brands, sponsors and partners.
For more information about how Meshh utilises spatial analytics to provide actionable insights that festival organisers and marketers can use to optimise and evaluate their events, contact us at info@meshh.com.