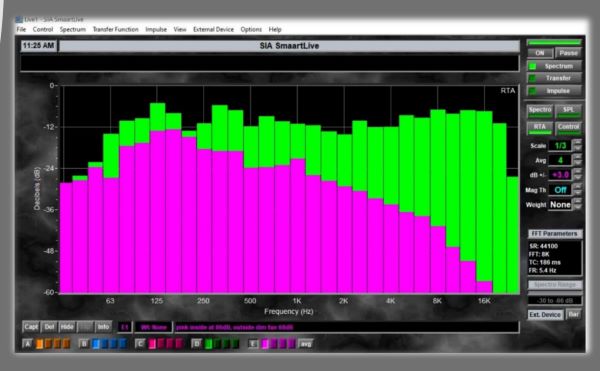 International inflatable structure supplier, Evolution Dome, has just completed independent acoustic testing of its inflatable domes and the results show a substantial drop in noise across the range of inflatable structures, and the company has made the findings of this research available for download.

Evolution Dome's director, Ash Austin, commented on the findings, "The way our structures are designed, with two skins of fabric and an air cavity between, means they have great thermal and sound isolation properties. It's always been said that the structures are great with acoustics, but it's been great to be able to put facts behind this with solid data and clearly show what reduction you can get, and how quiet an inflatable structure actually is."

The tests were carried out by sound engineer, Dick Crabbe, of Ease Audio. A signal of pink noise was fed to a loudspeaker at the centre of the structure, and a measurement was taken 5m outside the dome

The results show a good reduction of sound across the inflatable structure walls but the most noticeable drop was in the upper range of frequency, the ones most encountered in settings with conversation and the general noise of business.

"As the research shows, the structures are less likely to reduce the deep sounds of a bass guitar or kick-drum, but for those intrusive frequencies that can make conversations difficult in high-traffic areas of an event, the reduction is significant," added Austin.

The diagram shows a green trace, taken 2m from the loudspeaker inside the dome, recording a level of 86dB. The purple trace was taken outside, at a level of 68dB. It is notable that there is much less sound reduction through the structure at lower frequencies, typically about a 6dB reduction. However, in the range of the human voice, this increases to about 12dB reduction. This reduction is typically thought of as being about half as loud. In the vocal clarity range, needed for intelligibility, that reduction increases to around 20dB.

The report is available for download from the Evolution Dome website – https://www.evolutiondome.com/our-sound-isolation-properties/ .