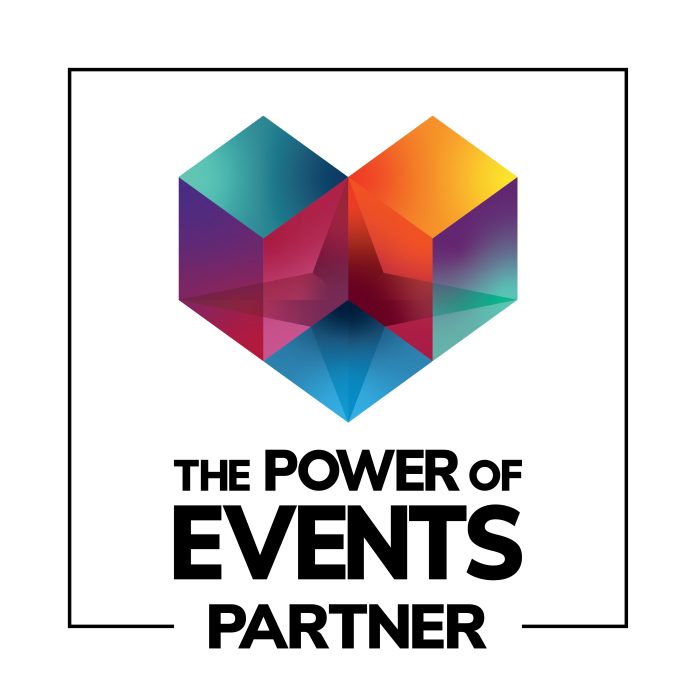 The beginning of June marked four months since the launch of The Power of Events. The prime focus has been on the platform itself, providing a single destination dedicated to showcasing all seven core sectors of the UK events industry, as well as profiling the essential industry community.
From a standing start, over 25K unique visitors have to date visited the platform since launch, with hugely positive feedback. It has seen consistent engagement with the podcast listings and the events calendar, which are fast becoming essential resources for many in the UK events industry.
Helping do all of this are the range of industry community partners representing all 7 core sectors – 25 leading Trade Associations, 21 Media publications, 30 supporting organisations focused on DEI, Sustainability, Welfare/Skills and the 10 University Partners.
Over 500 organisations have also already come on board as supporters that include a broad range of industry leaders, as well as many supplier partners including: Live Nation, Festival Republic, Glastonbury, AEG Europe, ASM Global, Harvey Goldsmith, London Marathon Events, Notting Hill Carnival, SFL Group, Whitelight, G4S Events, Arena Group, Creative Technology, Entourage Pro, PKL, Ticketmaster, Star Group Live, GL Events, Serious Stages, Spartan Crew, Jack Morton, Identity, GPJ, WRG, Smyle, DRPG, Informa plc, LS Events, KB Event, MEI, ExCel London, Manchester Central, ACC Liverpool, Lime Venue Portfolio, Ministry Venues.
Such purpose driven support and shared values has resulted in £200k now contributed to the operational fund since it was opened a year ago.
The immediate priority is to complete the development work on the Industry Insight App, ready for a cross four-nation roadshow launch programme in October 23. The app is designed to be a useful tool for partners to help them with their insight/data and research needs, leveraging the unique cross 7 sectors community and trust in the The Power of Events mission – several projects are already in development, including with Leeds Beckett University and also initial planning of supporting a freelance data insight project for later in the year with LIVE, Handle Freelance Solutions, UK Live Event Freelancers Forum and The BACK LOUNGE. One of the most significant changes in the last four months has been securing the
services of its very first full-time employee. Moving from a freelance, part-time role to become a full-time Engagement Manager, the team are delighted to have Sophie Beasor onboard on a permanent basis.
Two further missions that have come out of the feedback received since the launch event have also been moving forward, a careers hub and a proposed schools engagement programme.
A Careers Hub section added to the platform has already attracted unilateral support and would really benefit anyone looking at the industry for career opportunities. At a very basic level, simply defining the spectrum of roles and the skill sets required, as well as highlighting the core entry routes into the UK events industry – such as direct recruitment, event apprenticeships, internships, work placements and skills qualification development. These resources and collaboration with key partner organisations will help the next generation, including their parents and career advisors, to appreciate the diverse range of opportunities that the event industry offers today.
A Schools Engagement Programme is being developed to address the  clear reduction of talent in the long shadow of Covid 19 and Brexit, which is still impacting the UK events industry, and  to showcase the diverse career options and broad range of event types to attract the next generation. A number of supporters and partners already work with their local schools and colleges, but are keen to see how it might be scaled up across the UK, to make a real and permanent difference in understanding the broad seven sector spectrum of our industry and its support communinities.
A pilot scheme is being developed in one region, East Anglia, to launch by the end of
2023 across 75 schools, so as to start small, review and then evolve the approach
prior to expansion across further regions throughout the UK into 2024.
Founder Rick Stainton comments: "Thank you so much to all our supporters and partners who are clearly as passionate as the Taskforce and Action Groups are about the future of our industry, enabling this unprecedented collaboration to grow so rapidly. To those who would like to get involved in any way – please Support, Share, Suggest – the more people in the industry that are aware of The Power of Events, the more in-depth and comprehensive the representation will become and the more invaluable feedback that can be used to evolve the mission. This in turn will translate into a progressive resource that all current and future event professionals can benefit from by better showcasing, respecting and valuing the power of the UK Events Industry."
To be involved please visit www.thepowerofevents.org