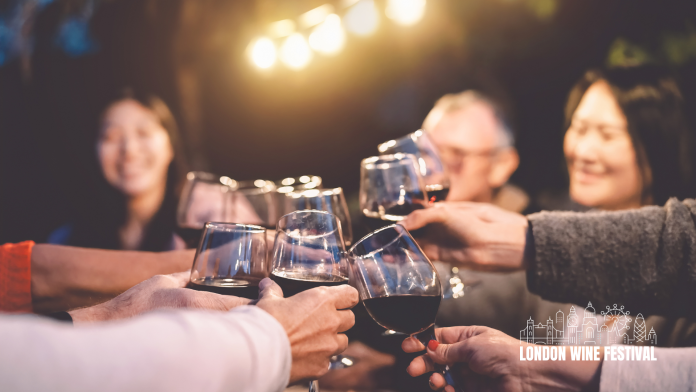 Get ready to raise your glasses and savour the finest wines from around the globe at the inaugural London Wine Festival, taking place from 7th to 10th December 2023. Set against the vibrant backdrop near Shoreditch and Liverpool Street, the festival promises an unmatched celebration of wine culture and camaraderie.
The London Wine Festival is set to become the largest of its kind in the UK, welcoming an impressive lineup of 200 vineyards from various corners of the world. At the forefront of the festival's focus is the burgeoning prominence and quality of British wines, showcasing vineyards from Wales, Kent, Oxford, Sussex, Gloucester, and Essex's Crouch Valley. International participants include esteemed names from Georgia, Armenia, France, Spain, Italy, Austria, Germany, Belgium, South Africa and California.
The festival aims to create a unique experience, and platform, to bring individuals, business ideas and opportunities together. Its focus is on building bridges and connections and to act as both a catalyst, enabler and conduit for the discerning 26-50 year old audience.
Zones at the festival will include Africa and Australia, UK, Europe, North and South America, alcohol free, innovation, Masterclass, Groups, VIP area, chill, cocktail, media, influencer, trade, retail, food experience, game and music areas.
"We're thrilled to present the London Wine Festival as an exceptional platform for wine enthusiasts to indulge in the finest offerings from independent wineries. Our festival aims to be a celebration of wine that's both inclusive and vibrant, capturing the essence of what makes wine culture so enjoyable. There's a disconnect presently between the Gen-Y2 / Millennials & GenX demographics and wineries/ vineyards, and which wineries and vineyards are seeking support with, and that's why we're doing what we're doing." said Jonathan Geitner, the driving force behind the event.
With an anticipated attendance of 15,000, the festival will cater predominantly to consumer audiences, complemented by a trade presence over the course of three to four days. The meticulously curated festival will feature a world map-inspired layout, where each participating vineyard will be marked with signage to mimic the global vineyard landscape. Vineyards and partners have the choice of two key options for showcasing their wines.
Beyond the delightful array of wines, the festival promises a whirlwind of entertainment, including live music, DJs, engaging talks, and exciting sales opportunities. Visitors can explore and learn about wine through workshops and tastings hosted by passionate connoisseurs.