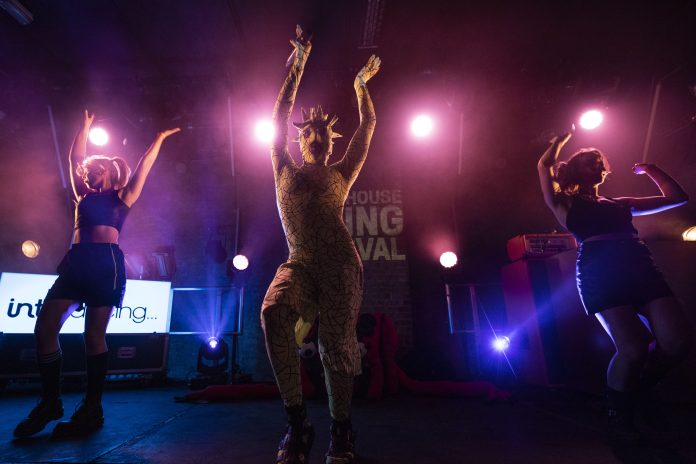 The Roundhouse has completed its line up for Roundhouse Rising Festival 2023. The three-day flagship event occurs from 12th to 14th October, in collaboration with BBC Introducing Live.
The full programme for the BBC Introducing panel programme has been announced for Saturday, 14 Oct. Aimed at empowering grassroots artists, very special music industry guests will host it, and sessions include:
How BBC Introducing Can Help An Artist with Jess Iszatt, plus special guest artists Venbee and Sekou. Industry guest Ryan Lofthouse, Co-founder of Closer Artists and manager to Geroge Ezra and James Bay, also joins.
Being an Independent Artist is hosted by DJ Target and features special guests Grace Carter and Hak Baker, Sam Potts of AWAL, CEO of PRS Foundation, Joe Frankland, and AIM head of membership Nina Radojewski.
How to Smash a Live Set with 6Music's Tom Robinson, alongside vocal coach Lorna Blackwood (Dua Lipa, Mimi Webb), Tour Manager for Nile Rodgers, Pembe Tokuhan, and more.
The Art of Song, hosted by Angelle Joseph, will feature Future Utopia, aka Fraser T Smith, songwriter Carla Marie (Beyonce's Grammy Award Winning Lemonade), amongst other special guests.
How We Made It, hosted by Abbie McCarthy, features special guest artists Sam Ryder, Maisie Peters, and Piers from Rudimental.
How to get National pick-up with presenters Jasmine Takhar of BBC Introducing Asian Network, Jack Saunders of Radio 1's Future Artists, BBC Music and Later with Jools Holland's Alison Howe and others.
Feedback sessions split by genre will also take place from 1pm-3pm in Roundhouse Works, offering an opportunity for emerging artists to get their music heard by key names in the industry,  including Dominic Wallace (Music Editor at Spotify), Insanity Records and Sony Music's Rose Blackburn, A&R scouts from leading labels including Rachel Fogarty (Polydor), Molly McNulty (Parlophone), Cian Davies, (Def Jam), Evan Davies (Atlantic), and Leanne Nguyen (RCA), as well as Communion live booking agent Jack Deadman, George Baker of Warner Chapell Publishing, booker for Latitude Festival, Ed Lilo, Adam Read of Tik Tok Music, and a host of key music team personally from across the BBC channels.
A BBC Radio 1XTRA open mic session will take place on Saturday afternoon, focusing on hip-hop, grime, dancehall, afrobeats, and R&B genres, offering emerging artists the opportunity to perform in front of Introducing, 1Xtra & the music industry, with the potential to have radio friendly open mic performances played nationwide on BBC Radio 1Xtra.
New and emerging artists have been selected by Roundhouse and BBC Introducing to perform throughout the day. Names include Aicha Therese, automan, Khalil Madovi, ELLIE HARRIS, PHOEBE AXA, Harvey Causon, Asriel, BaggE, NNENNA KING, Amber T, Valencia Grace, and Tia Gordon.
Alongside this inspiring daytime programme of events, artists newly announced for the Rising Presents on the evening of Saturday, 14 October, include the Roundhouse Music Collective, featuring the talents of the year-long professional development programme for exceptionally talented 18-25-year-old musicians and artists, and rising trumpet star Poppy Daniels, who joins previously announced Colectiva and Wooze.