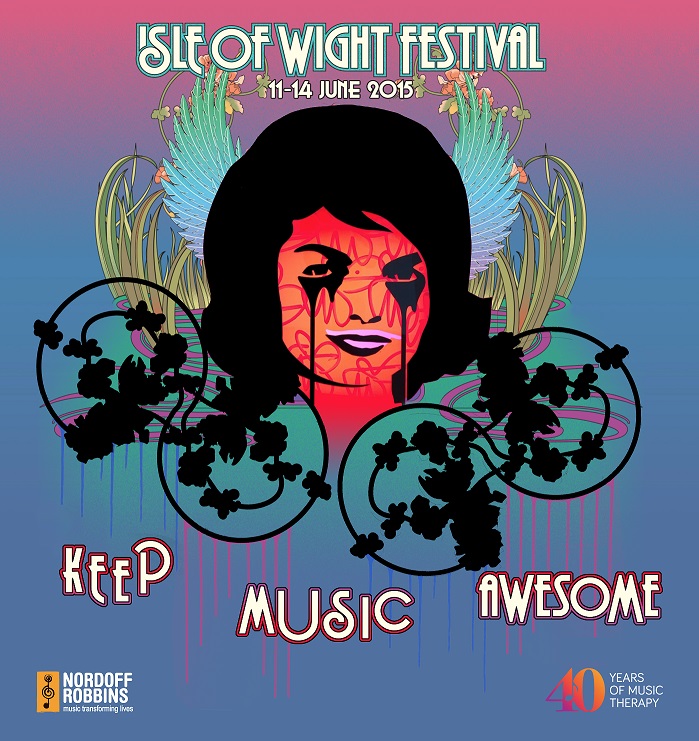 UK: With only a week to go until The Isle Of Wight Festival opens its gates to the public, festival bosses have announced that this year's festival will be a celebration of the 45th anniversary since Jimi Hendrix made his last ever UK performance at the festival in 1970.
To commence the celebrations, the festival confirm that they will christen the main stage 'The Electric Church' in honour of his now legendary performance on the island 45 years ago.
Hendrix referred to his music as 'Electric Church', believing music was his religion; a principle also shared by the festival.
The inimitable spirit and attitude of Jimi Hendrix and his music has influenced and inspired The Isle of Wight Festival since the event was re-launched in 2002 by music promoter John Giddings, who was in the crowd for Jimi Hendrix's set at the 1970 festival:
John Giddings said: "Jimi's contribution to both the island and the festival has been immense. By naming our main stage 'The Electric Church' we hope to build on his legacy at the festival as well as paying tribute to his unique contribution to music which will always be remembered by the festival and the artists we have on our stage."
Check out our interview with Giddings here.
In 2006 Giddings commissioned the creation and installation of a life-sized statue of Hendrix on the island, for a more permanent reminder of his cultural significance on the Isle of Wight.
Those attending this year's festival are encouraged to take part in the celebrations on site by dressing up as Jimi Hendrix or coming up with their own ways of marking the occasion.
This is the first official announcement from the festival regarding the special anniversary and a number additional plans are to be revealed in the coming days.
This year's festival starts on June 11 and will be headlined by Blur, Fleetwood Mac, The Black Keys and The Prodigy. It was recently revealed that this year's headliners have scored more Number One albums than any other 2015 UK festival headliner, totaling 19.