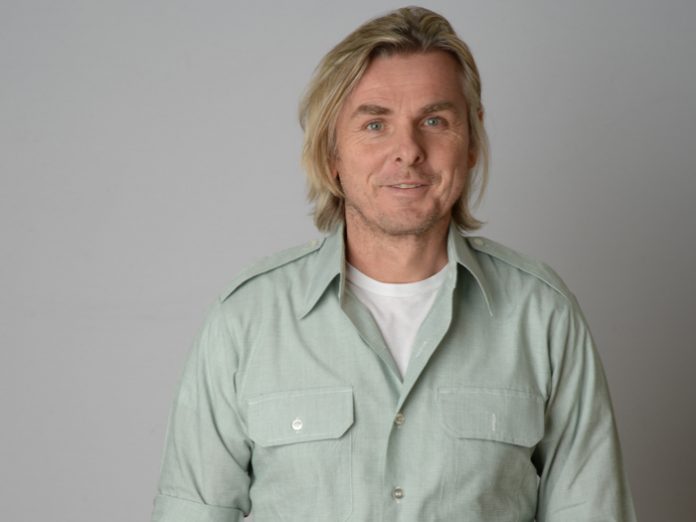 With the exploitative elements of the secondary ticketing market currently enduring a lot of heat from primary ticketing outlets, the public, artists, politicians, academics, and the media, Twickets is one organisation making strong headway as an ethical alternative to the 'old fashioned fences' facilitating extortion through their laissez-faire approach to business. Through a number of pioneering initiatives and close collaborations, it continues to do its part in undermining the much-maligned touts.
Insights spoke with Richard Davies, the founder of Twickets, about its partnerships both inside and outside the festival industry, the safeguards it has in place against fraud, his opinions on The Waterson Report, and more.
Festival Insights: Twickets recently partnered with End of the Road Festival to launch a ticket reissue and waiting list service. Please tell us about the details of and reasoning behind the features, and how End of the Road came to be the earliest adopter of them.

Richard Davies: The ticket reissue and waiting list services were launched to provide a secure and simple way for festivalgoers to buy unwanted tickets.
The reissue service gave buyers a new official e-ticket, while the seller's original ticket was cancelled. It meant that the new owner was guaranteed entry, with no fear of duplication of the original ticket. In addition, the whole exchange process was made logistically easier for both buyer and seller, as we emailed out the new ticket directly without the need for a physical transfer of the ticket.
Alongside this, we also launched a 'Waiting List' system, to ensure any tickets becoming available were allocated to those at the front of the queue. Once someone had registered their interest, they were automatically added to the list, and moved up the queue over time. The buyer was then alerted and given first refusal before the ticket was assigned to the next in line.
End of The Road were the perfect partner to launch both features with. The festival share our vision of putting fans first and preventing attendees from paying extortionate ticket prices so often found on secondary sites.
Twickets work hard to integrate ethical ticket resale across an event partner's ecosystem and make it easier for users to buy a face value ticket safely and securely. These new features are another step towards this.
FI: In a similarly collaborative fashion, Twickets also pioneered a Drop & Collect option with Manchester based store Fopp, allowing buyers and sellers to exchange tickets in their own time. Has this initiative expanded to other regions, and has it been received well by the public?
RD: Again, this was all about making it easier for people to trade tickets with us. It's proved to be a success in Manchester and we're already planning to launch this in other Fopp stores across the country soon. We also provide the same Drop & Collect service for London users at Sister Ray Records (Soho and Shoreditch). In fact, 10% of all London gig tickets listed on Twickets now provide the option for pick up at Sister Ray and it's great knowing that our service is also driving footfall into their stores. The first user who came to collect a ticket at Sister Ray actually ended up spending £150 on vinyl!
FI: Aside from the above attributes, Twickets is renowned for being an ethical secondary ticketing outlet due to its face value model. Are there any other ways in which it ensures fairness and guarantees protection from fraud in the ticket exchange process?
RD: There are a number of measures we take to ensure anyone using Twickets can be safe in the knowledge that their ticket is face value and that they're getting a real ticket.
Ahead of the purchase we manually check all listings for sale, to ensure event and pricing details are correct and that the user is cleared to sell through Twickets. We track all buyers and sellers throughout their time with us and monitor them for any suspicious behaviour. Anyone caught trying to sell over face value is automatically barred from our service, and we now have an extensive database of touts operating in the UK.
Once a ticket is listed we also rely on our rapidly growing community to report any suspicious tickets, in case anything has slipped through the net.
Finally post purchase we offer a guarantee to all buyers, such that if a ticket received was not as sold then the transaction is reversed and they receive their money back.
It is extremely rare that we see abuse of this nature on Twickets, as anyone wanting to scam another user won't tend to use a face value resale platform, preferring to operate on one of the secondary sites where they can maximise their gain. However it is vital we do what we can to protect our users and provide them with the comfort factor that both buying and selling is safe and secure when trading with us.
FI: The Waterson Report was released this year, which assessed the state of the secondary ticketing industry and recommended several ways to combat its more extortionate elements. What did Twickets think of the report's conclusions, and what challenges lay ahead?
RD: Professor Waterson's report addressed many of the issues relating to the resale market, and it was at least a step in the right direction. Importantly he called for the enforcement of existing legislation – something our recent Parliamentary Petition called for, amassing an incredible 85,000 signatures in the process.
Whilst he really got to grips with the issues and set out a variety of pragmatic recommendations, it is questionable whether the Government will take these forward.
In our view though, the only way fans can be properly protected is through a blanket ban on resale for profit – as has been implemented in other markets around the world, and was successfully achieved for London 2012.
In that respect the recommendations fell short.
In addition, the report seemingly pointed the finger (in part) at event organisers for creating the conditions for the secondary market, but doesn't consider that they are seeking to make music, arts and sports events affordable.
FI: Ticket touting has received widespread condemnation from artists in recent times, from Mumford & Sons' penning of an open letter to Chance the Rapper buying back thousands of tickets to distribute to his fans. Do you think in order to bring light to the issue it'll take more than just the voices of ticketing agents?
RD: I think people are starting to realise you don't have to use the secondary for-profit market. But in order to affect real change, the whole industry will need to stand together and raise awareness of the issues.
Public education is essential, as ticket resale is a ridiculously confusing market, exacerbated by having two of the biggest secondary sites owned by one of the largest primary sellers. The FanFair Alliance are doing a great job in bringing industry together in the fight against touts and are now starting to inform the consumer.
Having said that, ticket agents are still crucial in all of this. And so are the promoters. One such example, that's quite similar to Chance the Rapper's tactics actually, is what we did with Crosstown Concerts a couple of months ago for Massive Attack's largest homecoming show. Working together, we held back a thousand tickets until the weeks right before the gig and then drip-fed them onto the market through Twickets. Such a number of face value tickets helped to scupper the touts and undercut what they were able to charge. It's something we've done in the past with One Direction that worked really well. We consider ourselves a real solution that works not just for the fans, but also for the industry.
FI: In a wider sense, are there any trends you've noticed in the festival market recently?
RD: Yes, here are a few:
• The development of better technology to fight bots – i.e. we have seen outlets such as Ticket Factory recently implementing intelligent software that detects and blocks malicious attacks, further helping to prevent bots.
• Pressure from the secondary market is forcing primary ticket sellers to change. For example, making it mandatory to have ID in their Ts&Cs or accepting e-tickets only. This was the case for End of The Road, which used us as their official ticket reseller.
• We've seen better legislation being introduced in some parts of world, such as how the use of bots to bulk buy tickets has been made illegal by the New York State Assembly. You also have the Boss Act (Better Online Ticket Sales) and Bots Act (Better Online Ticket Sales) coming into fruition again over in the US – hopefully we'll see the same here in the UK to better help protect festival fans. It's encouraging to see Nigel Adams MP speaking out about the problems in secondary and the amendment he's proposed to the digital economy bill to criminalise the use of bots to buy tickets for resale.
FI: Are there any other developments that Twickets is looking to roll out over the next year?
RD: Twickets latest fundraising round has just gone live and is open to public investors via equity crowdfunding platform Seedrs. It's backed by private investment from Ignition Management's Marcus Russell and Alec McKinlay (Noel Gallagher's High Flying Birds, Catfish And The Bottlemen) as well as reinvestment from Chrysalis Records co-founder Chris Wright CBE, Wildlife Entertainment CEO Ian McAndrew, Modest! Management's Harry Magee and Richard Griffiths, Tony Wadsworth CBE, formerly Chairman of EMI Music, and Crystal Palace FC co-owner Steve Parish.
This fundraising will enable us to ramp up the fight against the secondary platforms in the UK and importantly launch in other key territories around the world. We are about to open our platform up in mainland Europe and I was recently in the US lining up partners to assist with our launch in New York next year.
FI: Any closing comments?
RD: Just to say that we're pleased with progress over the past 12 – 18 months since we launched our transactional platform, but there is a long battle ahead. The secondary sites are on the whole owned by big corporations and have deep pockets. It's essential we continue to work with the entertainment industry in finding ways to block the activity of the secondaries, and provide fans with a fairer resale solution.